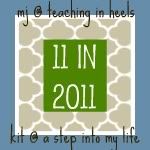 I dont really get a lot of COLD winter days since I live in Eastern NC, but I do enjoy it when they do come around!
I am not much of a hot drink kind of girl, I have always drank my coffee/tea/whatever as tepid, not hot- so that is not one of my favorite activities. HOWEVER, I can say that I do enjoy other traditional cold winter's day activities!
* Cuddling up with a soft blanket and taking a NAP
* Reading a good book (snuggled up in a soft blanket)
* Wearing FUZZY socks, oversized sweaters, and scarves.
* TV/Movie marathons
* Crafting!
* (and more recently) playing with Meredith in the snow. That dog loves snow!
What are your favorite cold winter day activities?