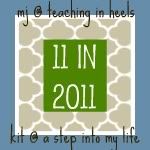 I just recently tried to make exercise a regular part of my life. I tried a few times throughout my time in college to go to the gym, but I really started to "get into it" in August with the Couch to 5k program. I didn't actually COMPLETE the Couch to 5k program due to illness, school, and other unforseen circumstances, but I really did enjoy doing what I DID do of the program!
At the beginning of December, my family joined SNAP Fitness and I LOVE my gym membership! I love the flexibility of a membership at Snap and how I can go where I want, when I want!
Without further ado, here are my favorite work out tips:
* Keep it hydrated!!!!- I have found that keeping myself hydrated is the key to a good workout. If I dont have the proper amount of hydration, I find it really hard to get through the workout and keep myself motivated.
* Keep it fun (fun playlists all the way!)- I am always searching for fun songs and playlists to work out to. If I have the right music, I will definitely last longer!
* Keep it social- since my whole family joined Snap, we like to get together to work out. Whether it is the accountability or a little bit of a sense of competition, keeping it social really helps!
* Have a goal!- One of the reasons I really enjoyed the Couch to 5k program was because it had an attainable end goal. I do plan to re-start the Couch to 5k program on the treadmill at the gym to prep for warmer weather and being able to run outside again!